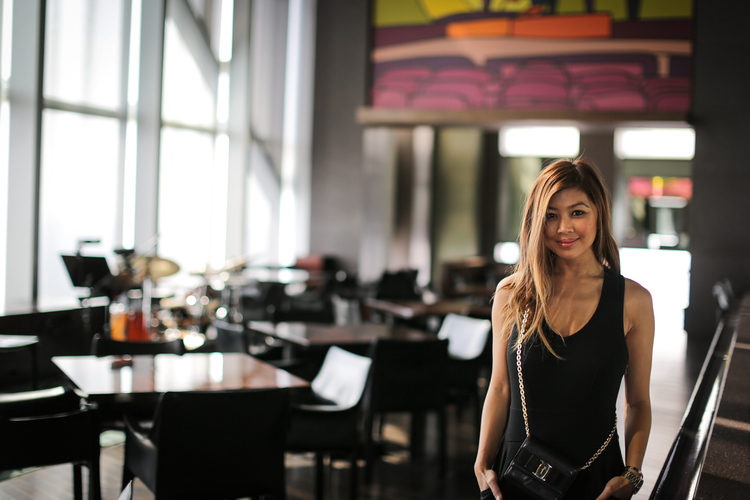 Bar III jumpsuit, Zara shoes, Banana Republic earrings, Michael Kors watch, Ferragamo bag
My first visit to Japan was in 2003 — right before I became obsessed with Lost in Translation. We visited again last month, and got to stay at the Park Hyatt where much of the film took place. It was just as enchanting as I've always imagined.
The pictures above were taken at the New York Bar. The food there was excellent, the atmosphere was amazing, and the views were absolutely breathtaking -- it's definitely a must if you're visiting Tokyo. It's easy to find yourself lost, pretending what it was like when when Bill Murray and Scarlett Johansson were there, retracing scenes from a movie that left such a lasting impression even 10 years later.